Corporate Events Specialists
From Team Building days to Office Parties to Corporate Events, we have over 20 years experience in providing a total solution for a whole range of companies across the UK
Corporate Events Specialists
From Team Building days to Office Parties to Corporate Events, we have over 20 years experience in providing a total solution for a whole range of companies across the UK
Corporate
We offer a complete solution for all of your corporate events
Event Management
We offer total event management so you can just sit back and enjoy!
Testimonials
See some of the customers we work with and why they love us!
"On behalf of Virgin Atlantic, I would like to thank Knockout Entertainments for their dedication and service shown throughout our corporate events in the Caribbean. Their competence, attitude and equipment provided have been second to none."

"I would have no hesitation in recommending Knockout Entertainments – they think of absolutely everything – sparing me much of the management time that I would normally have to invest in such an event."

"I cannot thank Knockout Entertainments enough for the professional way in which you arranged our national corporate family fun days, having saved me a considerable amount of time and effort that such high profile events like ours demand."



About Us
Knockout Entertainments has built up an enviable reputation of quality and reliability in the corporate entertainment world.  Working regularly for international companies like Sky TV; Virgin Atlantic, Ericsson, Guinness & Sony as well as many major sports clubs like Twickenham, London Irish & Harlequins.  Despite this, we are equally happy to provide our events to the general public for fetes, birthday & Christmas parties, weddings, fun days, providing everything from a bouncy castle to a full blown It's a Knockout Tournament.  We also offer a superb catering service with Hog Roasts and Barbecues.
Latest Activities & Games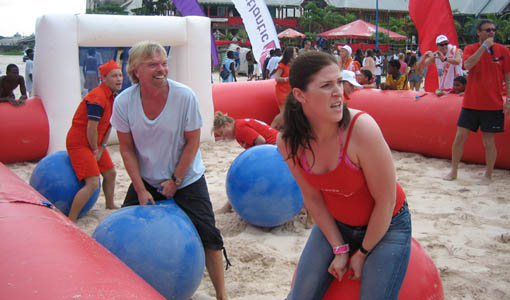 Our space hopper football is 100% fun for all your guests old or young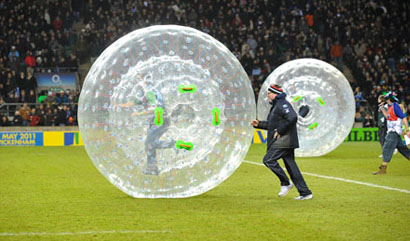 These giant three metre balls are fantastic fun and great for sporting events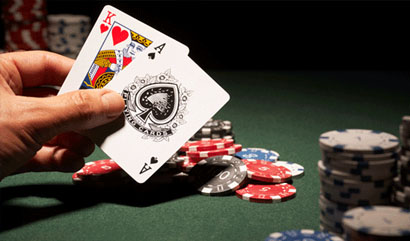 Our fun Casino Nights offers a thoroughly entertaining evening for everyone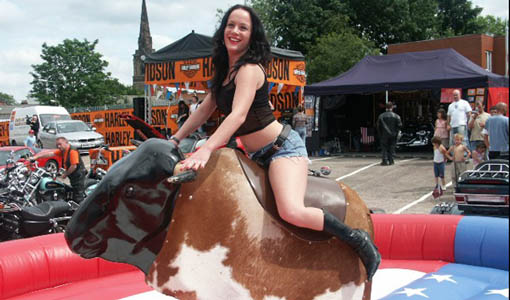 Wild, crazy and fun! Look no further than our Rodeo Bull – great for parties
Knockout Entertainments has over 20 years experience in providing team building days and events to various companies from any different industries. We provide a complete solution for your company – right down to the event management if you wish – allowing you to simply enjoy the day; knowing that it's being run by an experienced and professional team.
Customers of ours include Sky TV; Virgin Atlantic, Ericsson, Guinness & Sony as well as many major sports clubs like Twickenham, London Irish and Harlequins.
If you are considering a team building event, feel free to get in touch and discuss your plans with one of our team.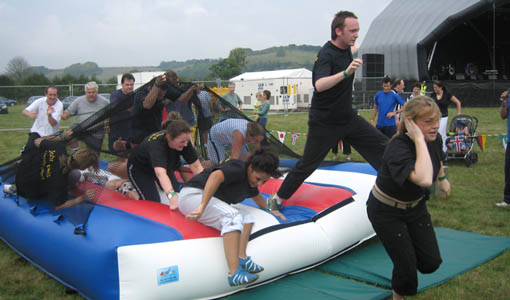 This package includes everything needed for a great team building day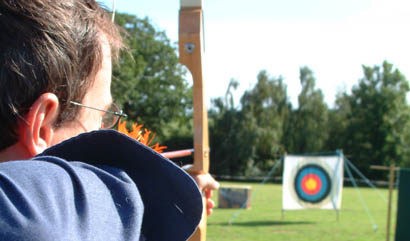 Using modern, recurve bows our archery events are great for challenge events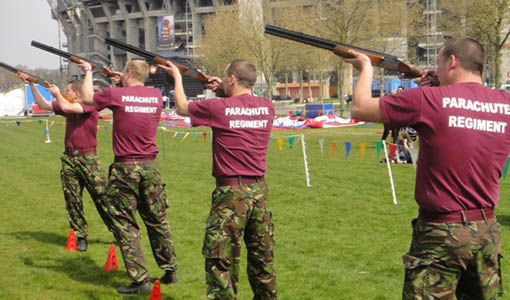 The ultimate in shooting entertainment for amazing fun days or events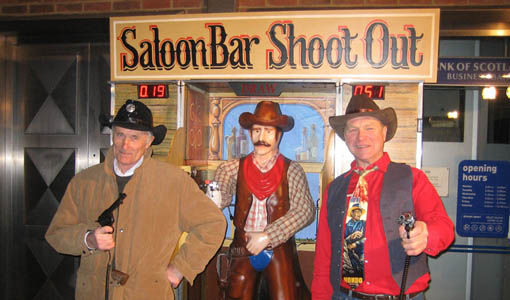 Our Saloon Bar Shootout is a competitive, challenging and fun game for all
Knockout Entertainments
Knockout Entertainments provides high quality games, events, catering and activities for both private and corporate functions, events and days. Fully insured, our professional team ensure that your day is hassle-free and you and your guests are free to enjoy the activities!
We have locations in Leicestershire and Reading, Berkshire and provide services all around the United Kingdom.